SoHo NYC
Bluetopia
Lifestyle & Entrepreneurship
---
My first website and business began in 2011 with the need to have a platform to show my work.
My very first entrepreneurial venture was an online business (custom suit service) and after multiple failed attempts to hire out a designer to build a website (and losing a bunch of money) I started to learn the critical skills it takes to do everything in house – namely photography and web design.
I learned early on that if you want to get something done, you're almost always better off doing it yourself.
When you operate from that perspective, you learn and grow much quicker – giving yourself the opportunity to build anything your imagination can draw up.
When I decided to close the suit business down, it wasn't the end of anything – it was the beginning of a beautiful new chapter. The process of building my own online business from scratch creatively meant that I had acquired a skillset that moved me forward in life and allowed me to travel.
In the beginning everything I was building online was new to me,
and I didn't pay too much attention to the specifics of who my hosting provider was. But after a few years of trying different services out, I finally found Bluehost and I have been with them ever since. They support net neutrality, which is something that's important to me (and I would hope most people). They would be my go-to when I would build out websites for clients in the web design phase of my life as I was traveling.
They've been hosting my site for about 5 years now and I don't see that changing any time soon.
It's really cool to be here in New York City with the team that supports the digital side of my business and lifestyle.
Being here has me wondering how often digital nomads/creators like myself get the opportunity to connect in person with the team that's been digitally supporting their online presence for years?
Bluehost has provided me that opportunity – revealing (in my opinion at least) that they truly care about each person they work with.
Every direction you turn you have a simple, smooth and consistent background. This just brings focus to your subject. The fact that the background is smooth is undistracting is great, but the other benefit is that it is monotone and quite desaturated. This gives us a nice backdrop to make a color pop as well.
I chat with @bluehost at their #BluetopiaNYC event about how I created a life full of independence & freedom…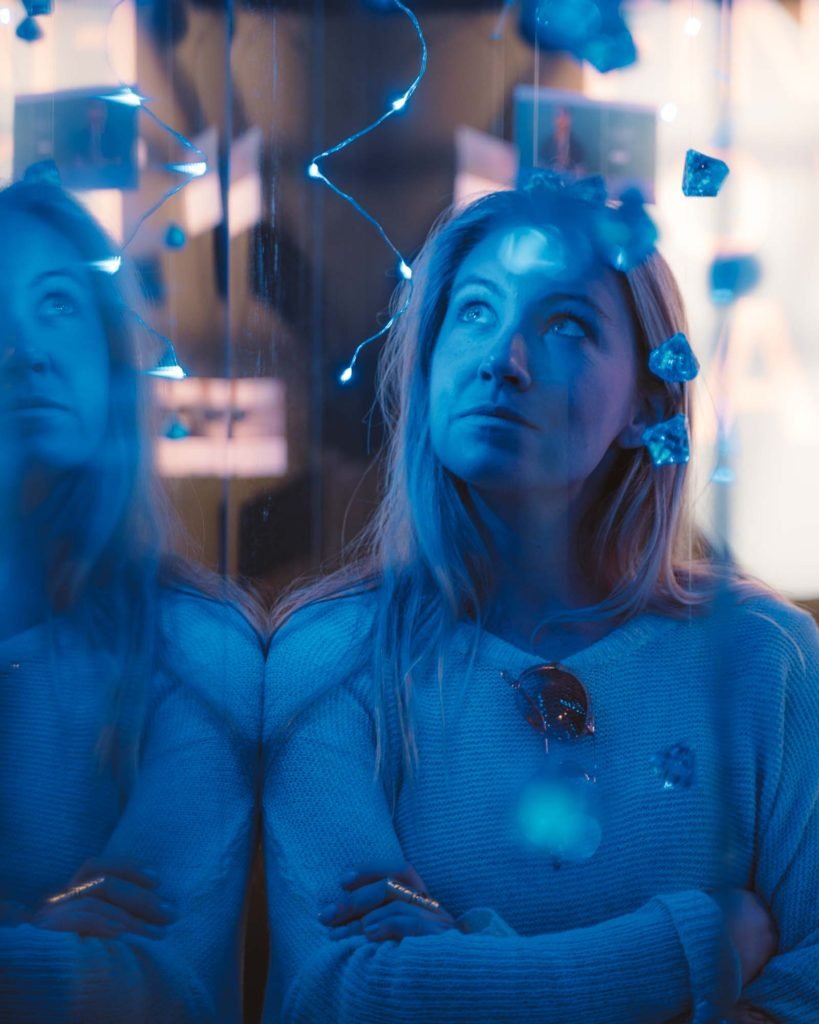 TUK Watches
What is @bluehost supporting me with now?
TUK Watches
About a year ago, I started a new venture using everything I had learned through my past experiences, TUK watches – 1 for 1 watch company that provides fresh water filter systems to rural Cambodia.
TUK Watches is centered on the belief that water is a universal human right to which 844 million people lack access. TUK's mission is to help solve this problem by donating a water filtration system for every watch sold.
You are here.
You are alive.
And all you have is this moment.

This very instant you are reading my words in your own voice in your head.
That moment is gone and all you have is this moment.
And this one.
Does it seem like too little?
Like not enough?
Well, I'm here to tell you that it's the perfect amount.
It's entirely yours…
And what you do from moment to moment will be the decisive pieces that build your life's puzzle.
Use your moments. Use them wisely. Use them to the fullest…
I'm using one of my moments intentionally right now – I'm writing this to give you a glimpse into a story of how you can sculpt a life of independence for yourself…
And I'm here to give you an opportunity to use one of your moments…(right now)
to give another human more water,
more love,
and more time on this earth.
@tukwatches is a cumulation of my moments to build something that can help tackle the easiest preventable cause of death: clean drinking water.
If you want to make a huge impact but do not want to do it through the purchase of a watch, consider making a donation directly to our partner charity @rdicambodia.
I appreciate each of you, yes you, for taking the time to read this. A big shoutout goes to @bluehost for supporting my vision and mission in this life.
Cheers to more adventures, and more creating around the world.
See you out there!