When people think about going on fun or exotic trips, they think about some distant land with beaches or mountains, different languages and colorful cultures. However, it's interesting to think that the place I am is an exotic destination people living all over the world. This simple realization dawned on me back when I was living in Montana. One of the passions my roommates and I shared was traveling and in our 4 years in Montana we racked up an impressive list of destinations including, backpacking Europe, biking in Japan, snorkeling in Thailand, surprise visit to Buenos Aires and roadtripping through Mexico. However in our final year, as we were making plans as to what we would do after college, the reality of leaving Montana was setting in. That Montana wasn't going to be our backyard anymore. We then realized that we had seen embarrassingly little of the state and decided that our next trip was going to be local. We ended up backpacking for a month all around Montana. We finally saw Glacier National Park, Flathead lake and a bunch of amazing spots. In our ferver to see everything else we had forgotten that we lived in one of the most beautiful places in the world and that people travel every corner of the globe to see Yellowstone and Glacier. That local trip ended up being one of our defining moments in Montana.
And that long-ass intro leads me to this post here. Now living in Colorado, I feel like I have fallen into the same trap where I am traveling thousands of miles when there are amazing things within a hundred. My girlfriend was moving back to NY and I wanted to go on an adventure before she did. So we loaded up her car with camping gear and drove around Colorado.
First stop was Ouray in the San Juan Mountains. The San Juans are by far the most impressive mountain range in Colorado jutting up steep, rocky and gnarly.
We had some lunch in Silverton but I left my camera in the car cause I just didn't feel like taking pictures, so just picture something pretty here….
Then we went over to Telluride. Each time we went somewhere new we would essentially just drive around until we found a spot to throw up a tent. Here's our home in Telluride. Riverside real estate.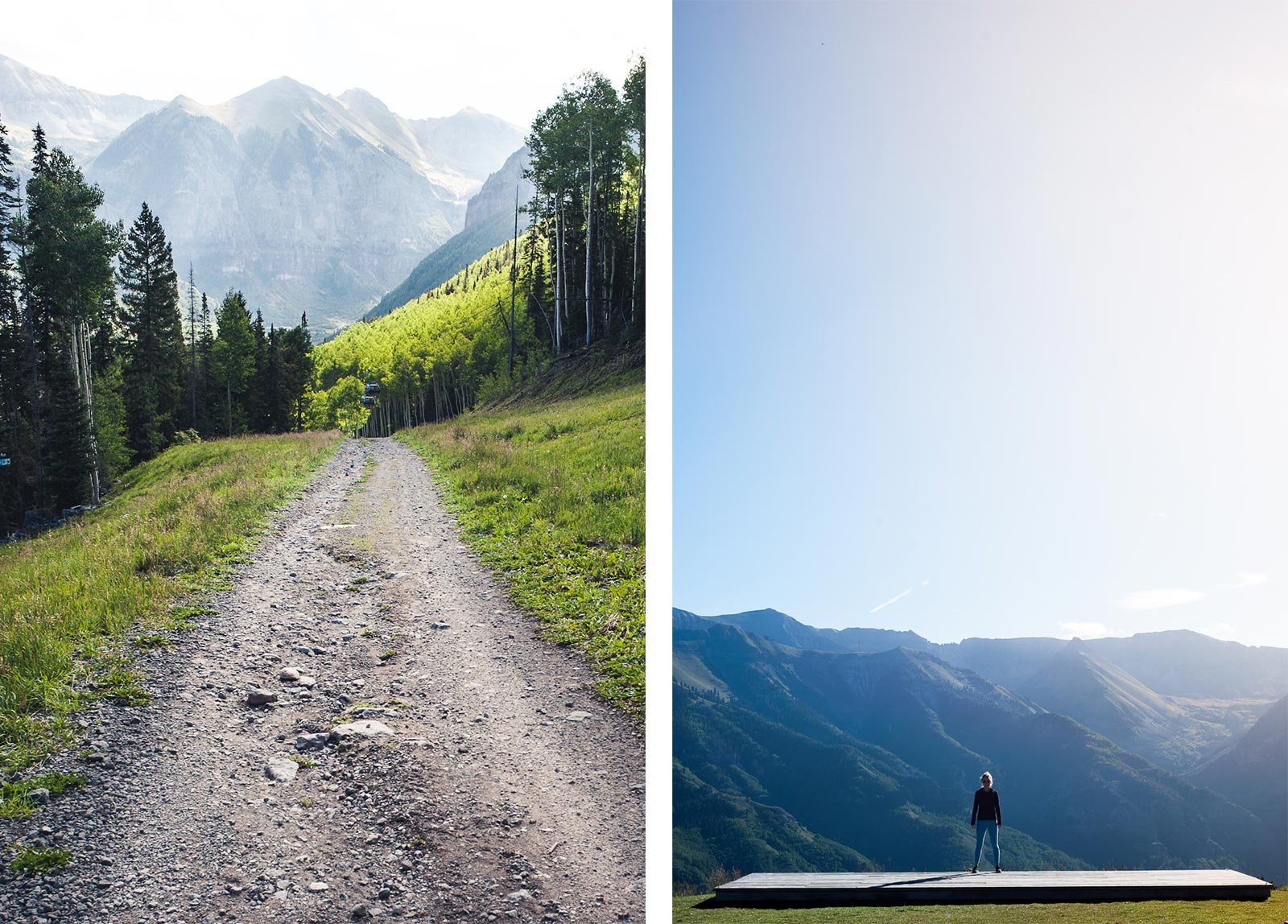 My friend Scott is a park ranger at Black Canyon National Park so we shuffled over yonder. The Black Canyon National Park is essential a 2,000 foot deep gorge and its mind boggling to stand on top of. Avid climbers come from all over the work to climb the grippy walls and huge faces. We were just content with taking the easier, yet very challenging, way known as SOB trail in Black Canyon National Park.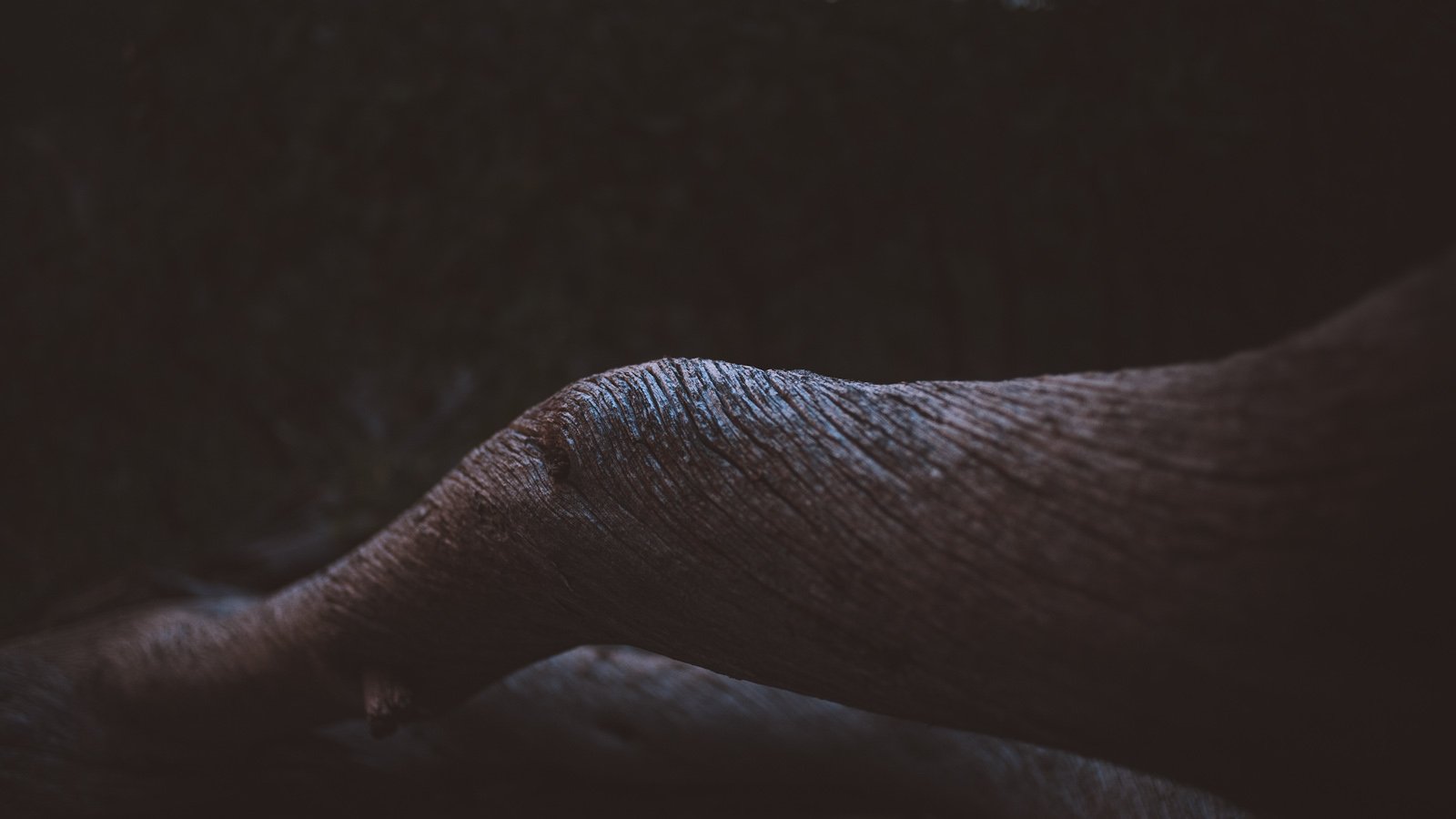 Our last stop was my old stomping grounds of Crested Butte where we had fancy cocktails, went mountains biking and hung out by Long Lake. I managed to take my camera for a spin on the trails. Nothing like having something so valuable strapped to your back as you do something so high risk. Strange thing when breaking a leg would cost you less than breaking your camera. However, in the words of Casey Neistat cameras are tools and are made to enhance your experience, not hinder it. Crested Butte mountain biking photography.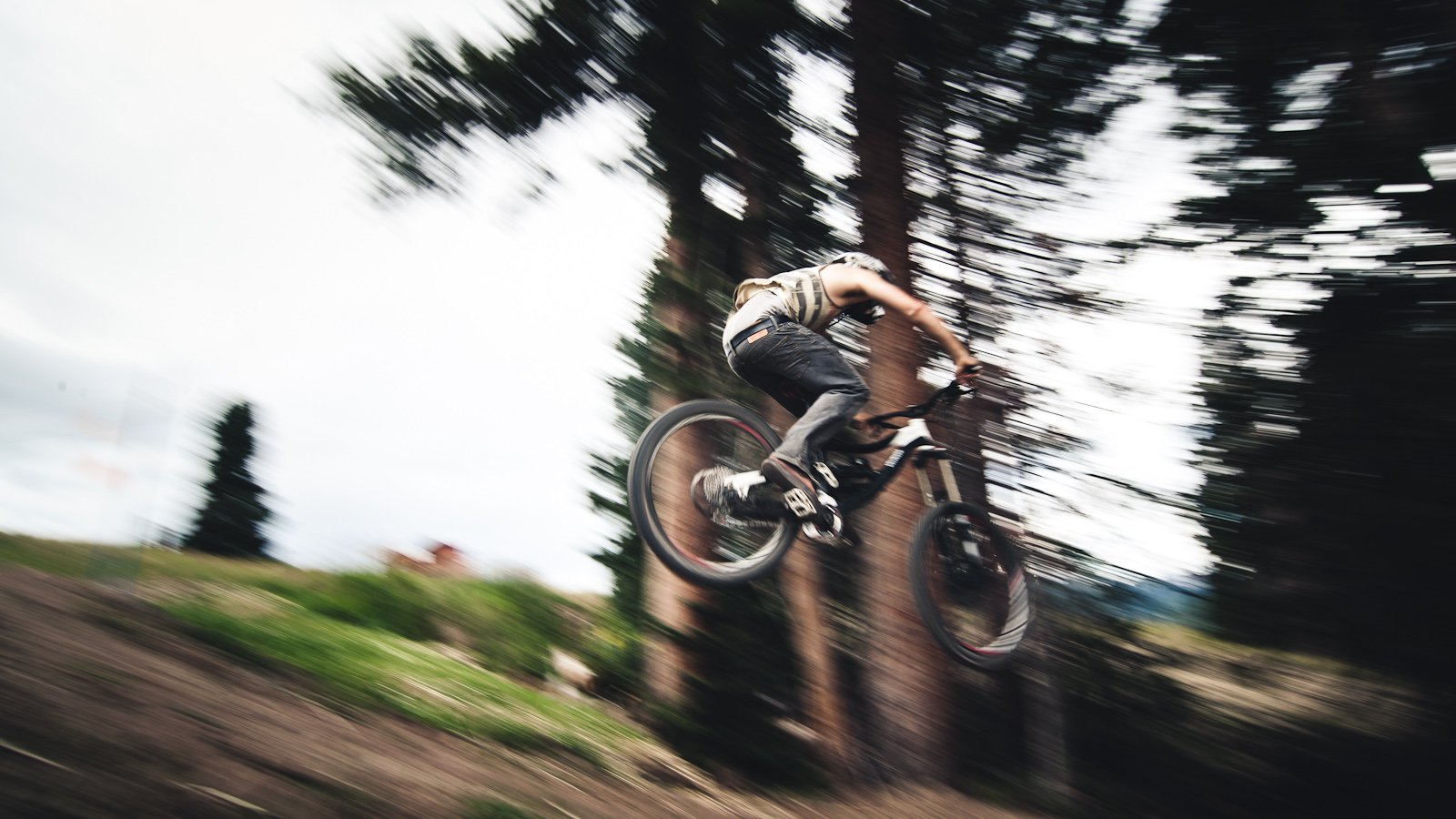 An intense in a game of 'walk around and drink the beer.' I mean frolf.

This is a short little blog post but I just wanted to make the point that we often romanticize faraway exotic lands and wish we could afford to go while many people in those far off exotic lands are fantasizing about your area. You don't need lots to do something awesome. We each spent $30/day where gas was by far our biggest expense. We traversed 100's of miles and explored Ouray, Silverton, Telluride, Black Canyons and Crested Butte for $300.