A few weeks ago I was getting an itch. No not that kind of itch. I was feeling like I needed an adventure! I had a travel itch and it needed a scratching.
It's amazing what setting a date can do. If you want something done – set a date. Having it there will make it much more tangible and will be pressing you to make it happen. If you think I should do this later, you will just keep putting it off and putting it off because your situation isn't "ideal". I set a random date a little whiles out and started making the moves. Held off on purchases, arranged appointments around it, reserved tickets and hostel research. Once I started telling people that I was going on a trip, my lovely friend Nicole decided she was coming too! The more the merrier. Well actually, 4 maximum when traveling and 2-3 is ideal.
I chose the island of Roatan in Honduras as my destination. Snow has been lackluster so far this season in Colorado so I wanted to get out. I kept having this image of me lying in a hammock on the beach drinking a beer in my head. And that is exactly what happened.
But first we must start with getting there. Roatan is a small island with a small airport. There are several flights in and out a day but have one terminal, one gate and one tiny runway. It's so short that pilots can't land with GPS gear alone – they have to see the runway from a certain distance. Enter tropical storm and clouds. We left Houstan at 10 am and didn't get into Roatan till 7pm. Keep in mind this is suppose to be a 3 hour flight. We sat on the tarmac, flew circles around Roatan and finally had to land in the nearby city of San Pedro Sula to sit in the airport for a few more hours till we could get that window where the pilot could see the tiny air strip. After a very rough landing we had made it!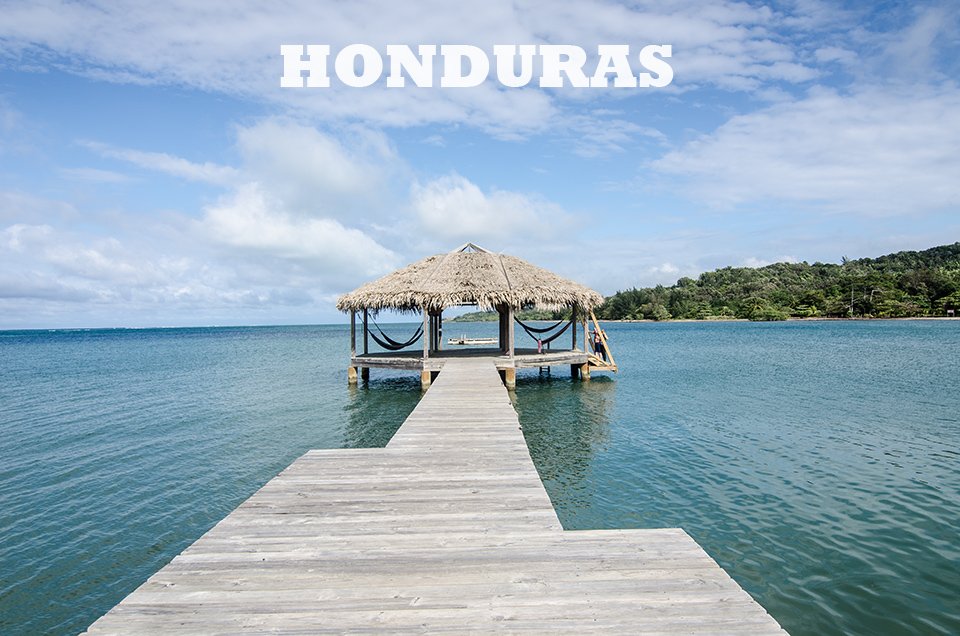 Now, unfortunately it was cloudy for most of the time we were there. But the silver lining in that is that we ended up doing a lot more exploring than we otherwise would have. If it was sunny the whole time, I would have been hanging out on the beach all day every day, but this forced us to look around a bit. Here is a group of piers by our hostel.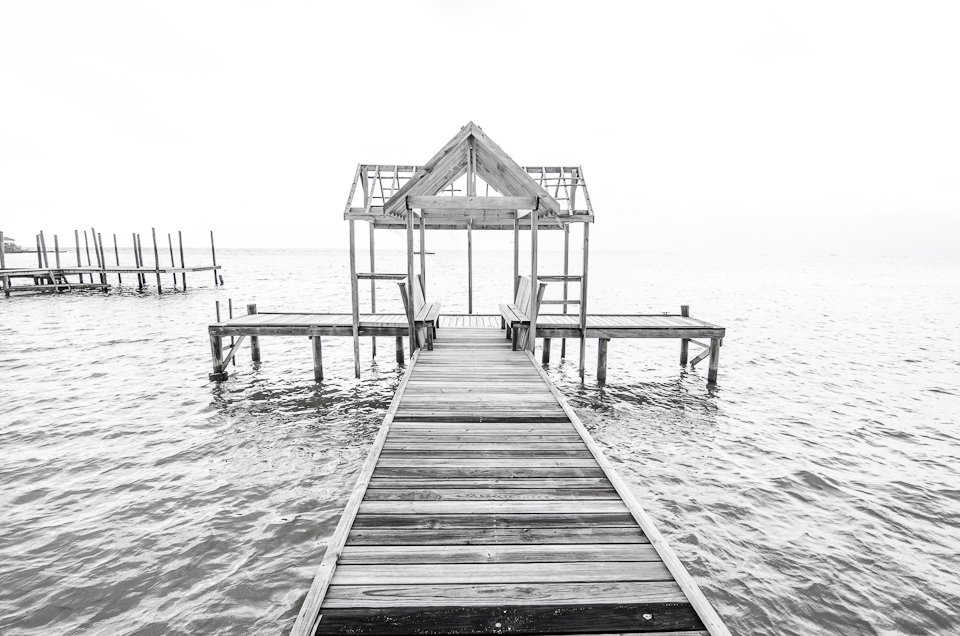 As we were taking pictures, these little trouble makers showed up.
They were two sets of twins. The older ones had amazingly bright eyes.

Here is Nicole showing pictures of themselves. One kid doesn't care what's going on there.

Monkey skills

I had to join. Also this is what happens when you let random kids use your camera.

Many picturesque scenes on the island.

Having some fun with a ND light stopper.

We spent many sunsets at this restaurant /bar. If you go to Roatan, seek out the Barking Monkey. The owner is awesome and the views and scenes are ridiculous.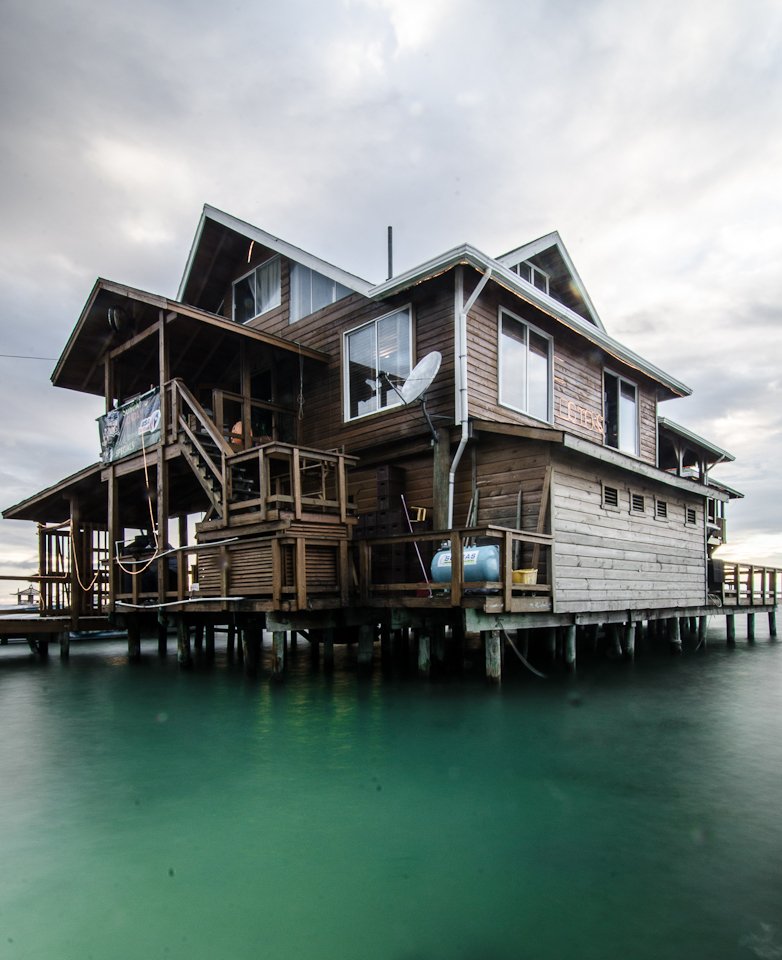 Downstairs sitting area. Open panoramic views.

And the view from upstairs.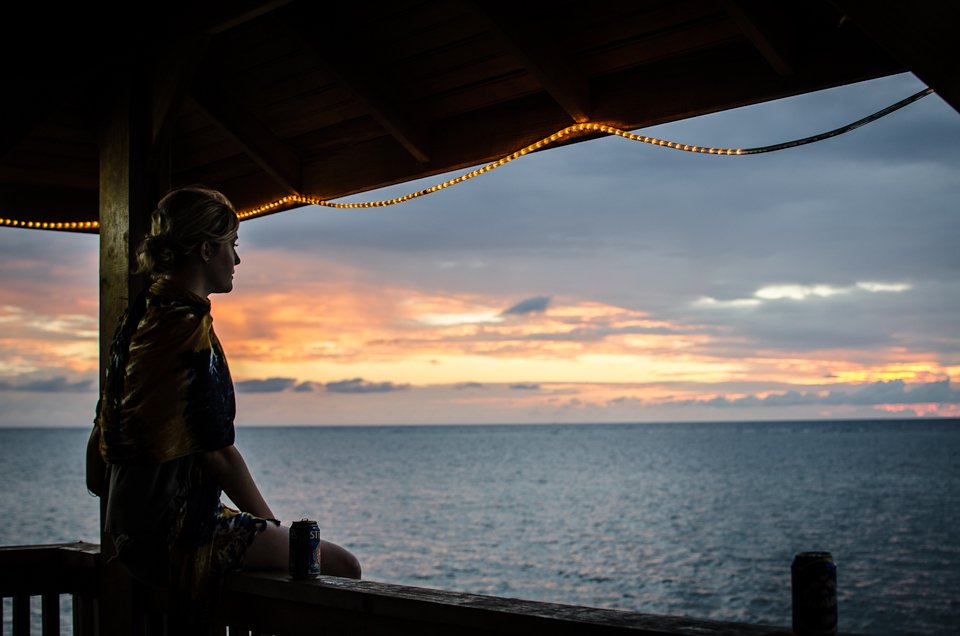 Gliding through paradise.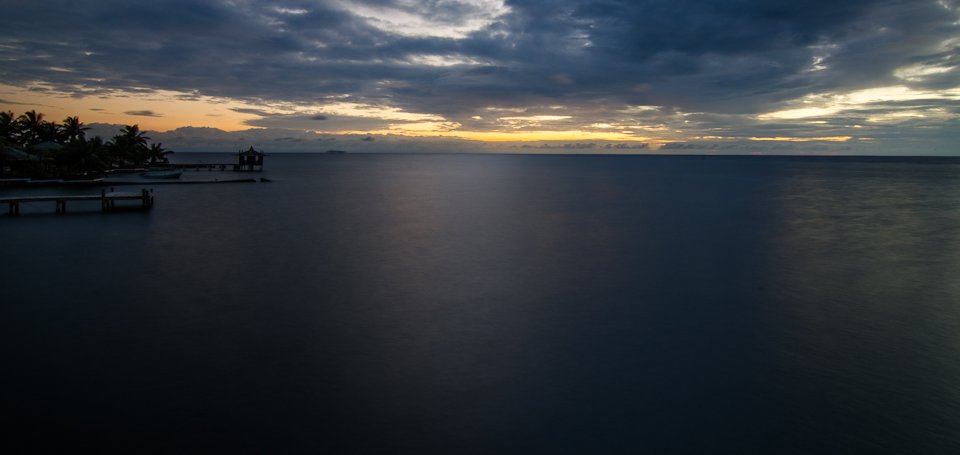 View from another bar where we had drinks.

Beach day! We had to take a taxi boat which was awesome!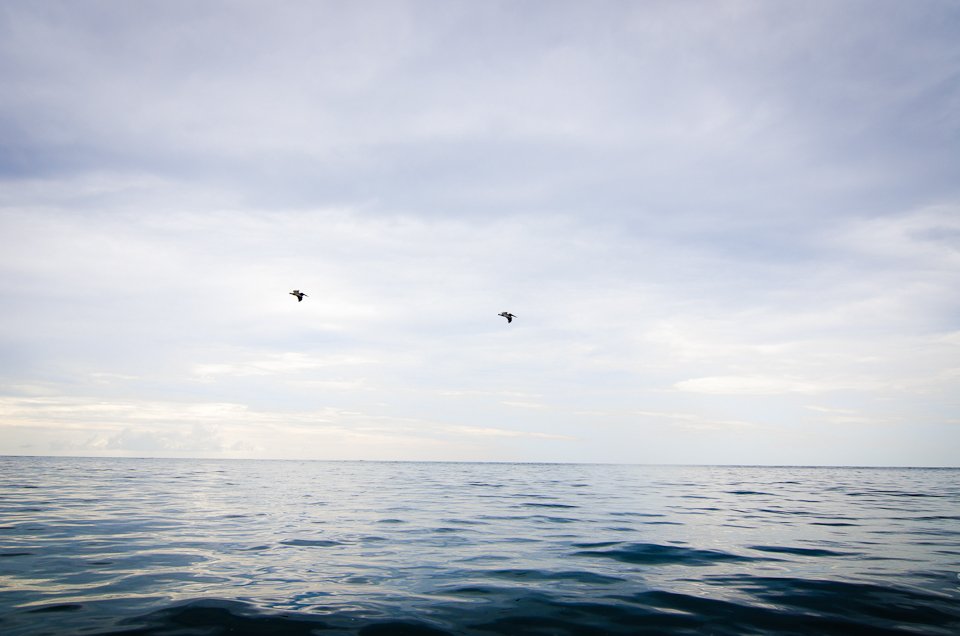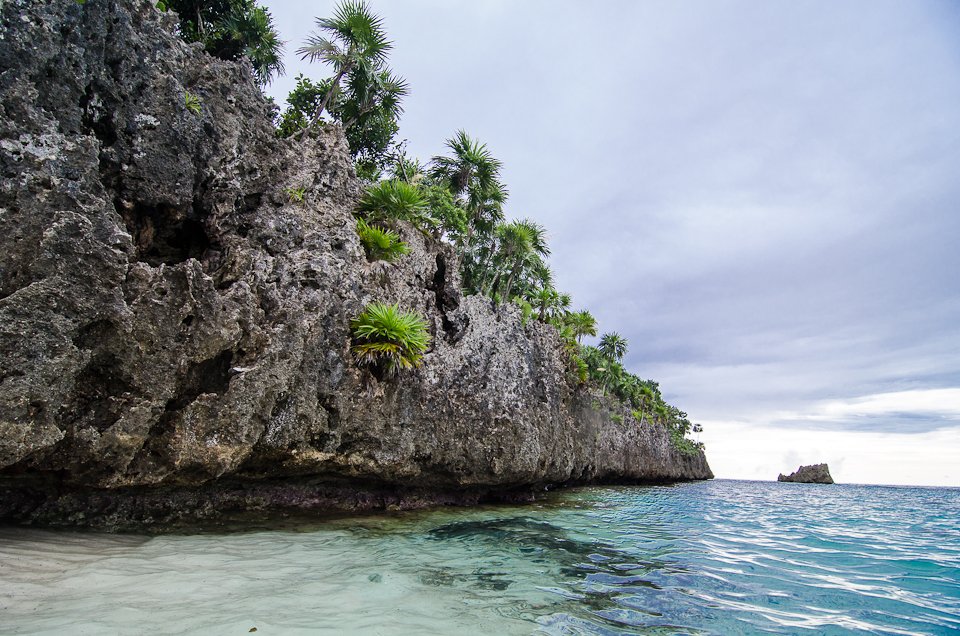 Wading with my camera in the water and holding it 1/2″ above the water is my version of Michael Jackson holding his baby over a balcony.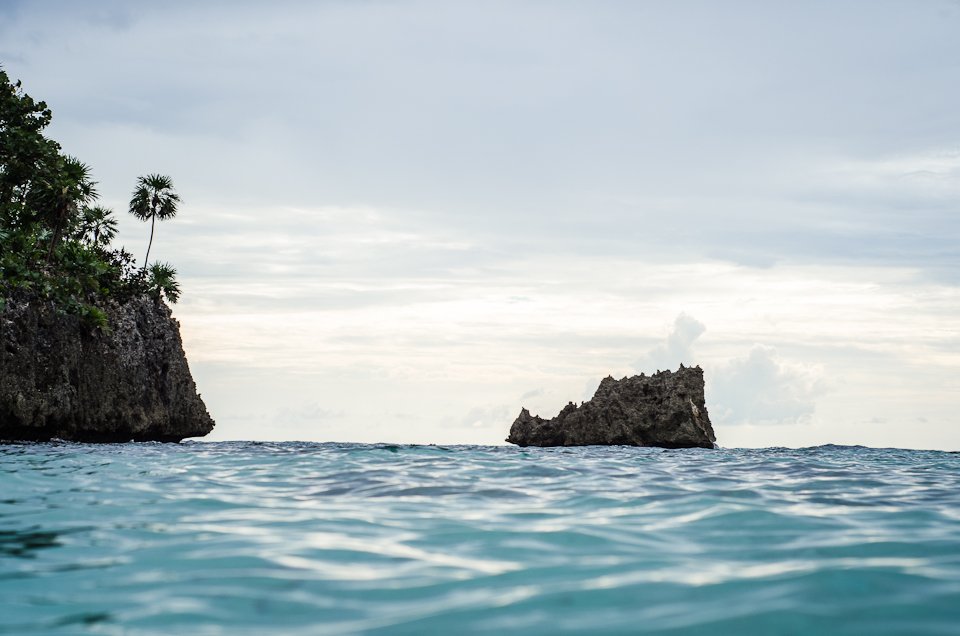 Skeptical iguana is skeptical.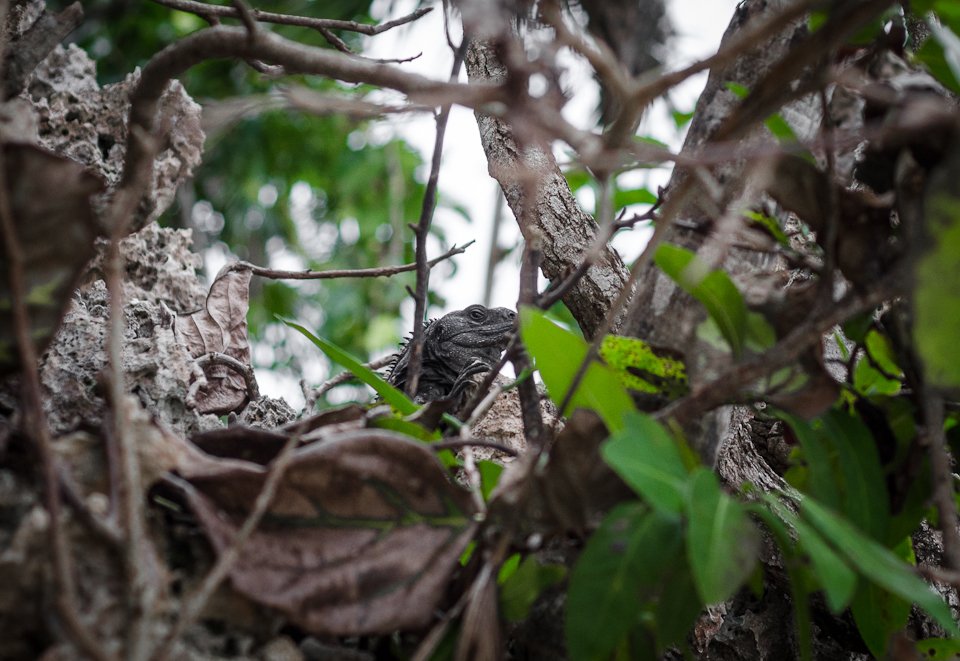 We found some kids with kites. Nothing is more awesome than watching kids having a blast and adults letting the kids in them out.
Portrait of a kite master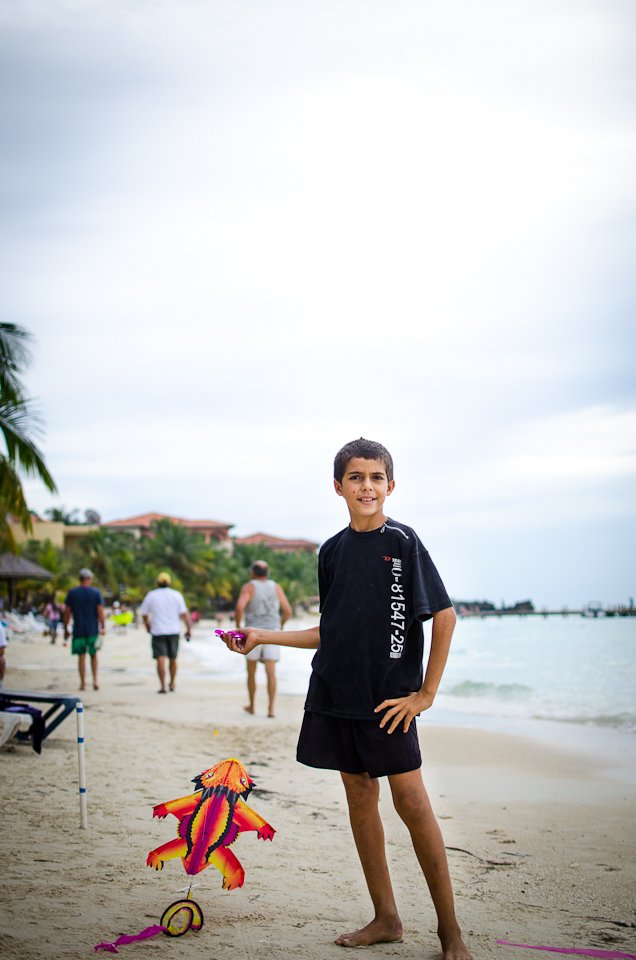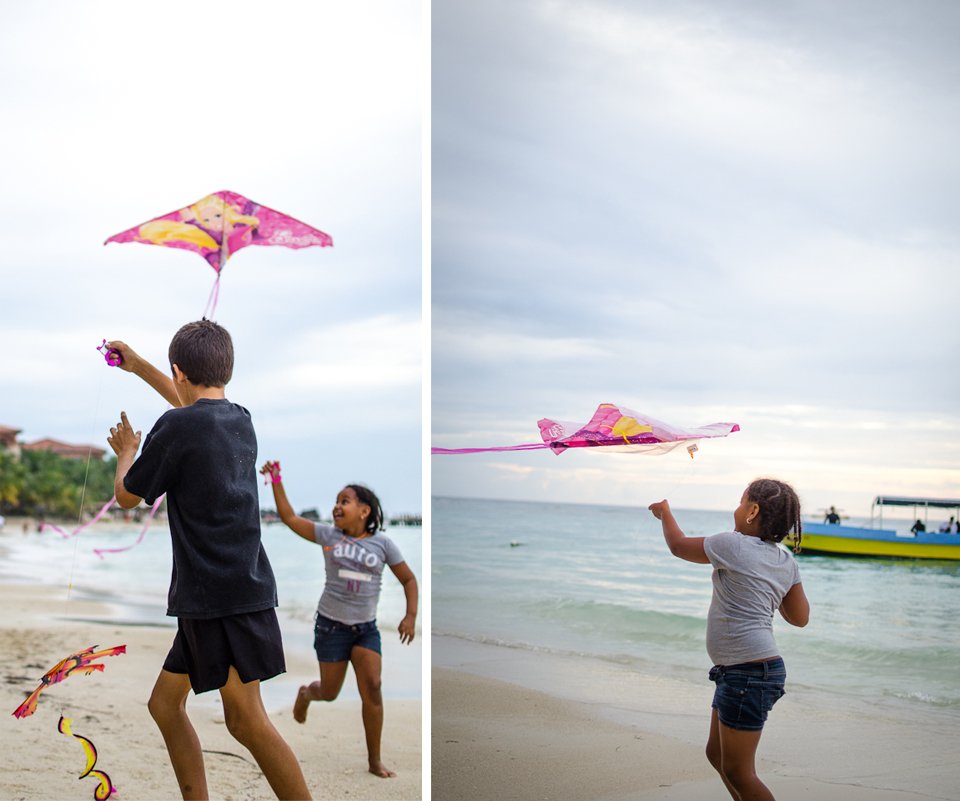 These ladies are mad jealous of the time Nicole is having.
If they had synchronized kite flying competitions, these girls would win.

We also had a jungle day where we hiked to the top of a mountain peak. Unfortunately, Nicole didn't have proper hiking gear and braved it in flip-flops. A mystery ant/spider/alien bit her toe, but I am happy to say that she still has her foot and all her toes.


Fruit basket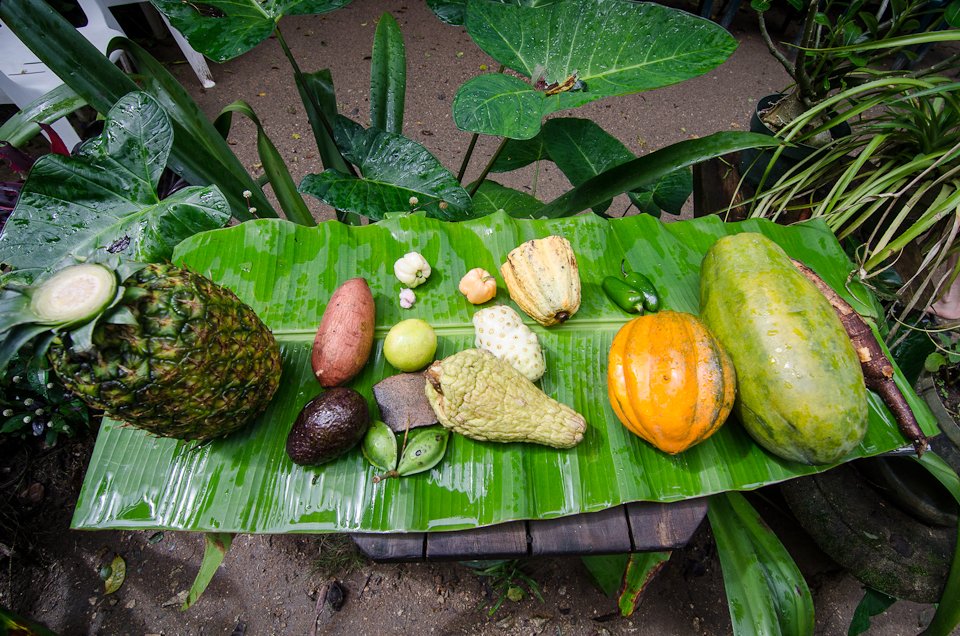 These things are fucking scary.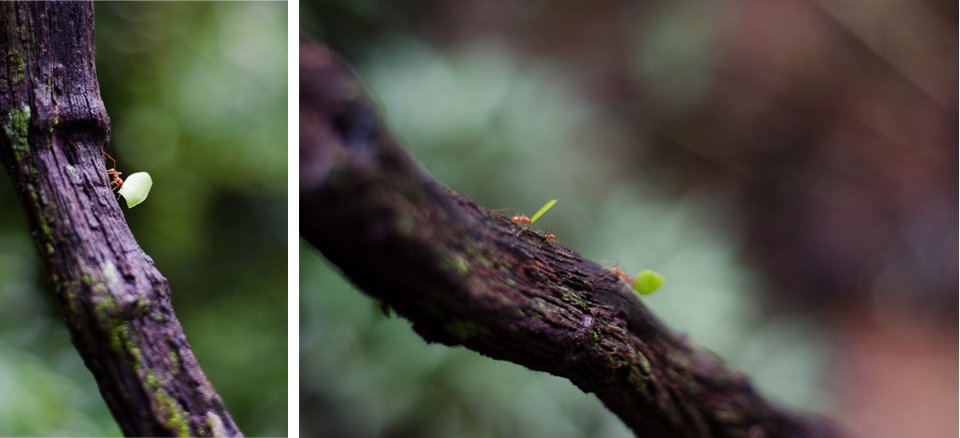 Getting the shot.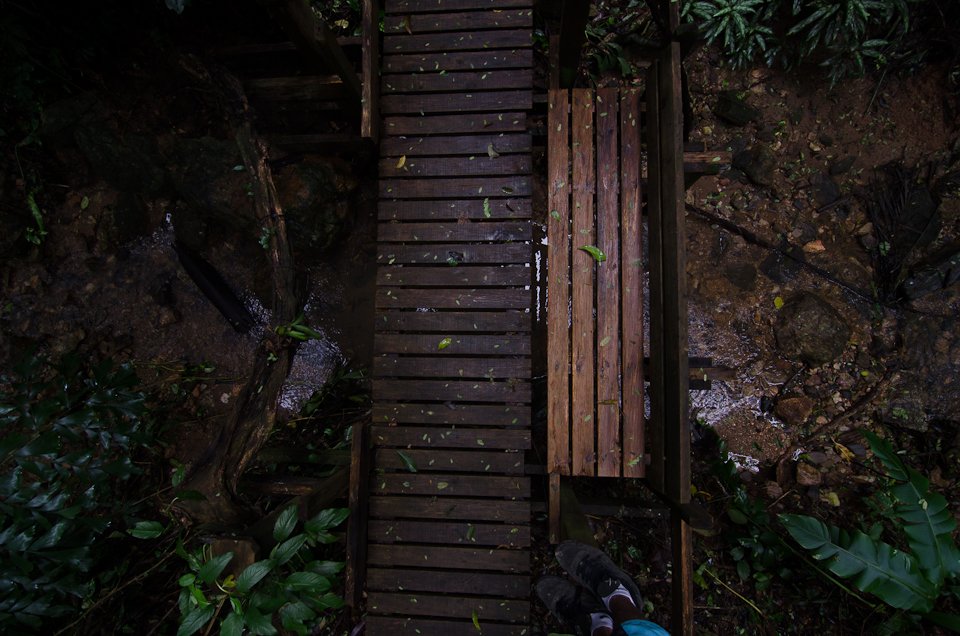 Tropical flowers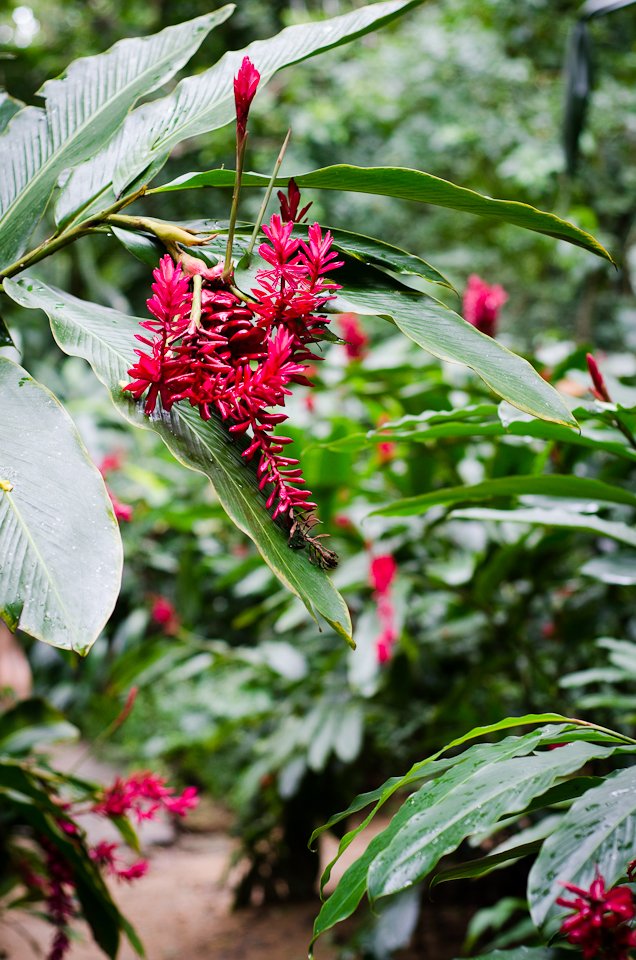 Onwards and ever upwards.

Probably the coolest piece of wood I have ever seen.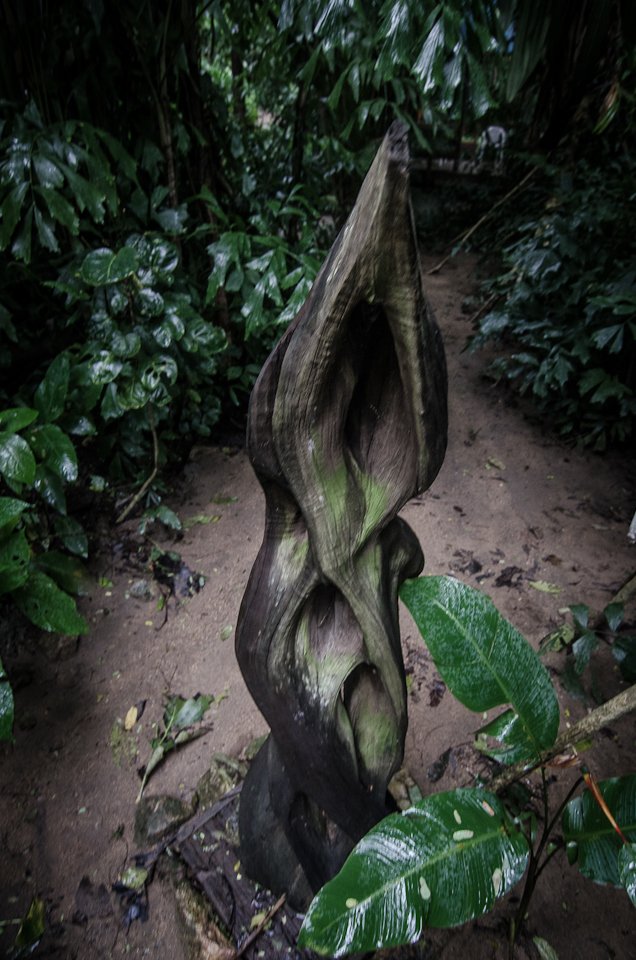 Now we get to our last full day in Roatan. People had been telling us that we should check out this place called Palmetto Bay. The only way to get there was by a dirt road. And just to remind everyone, that it had been raining for 2 weeks straight. After off-roading in a '92 Toyota Corolla with a very talented taxi driver, we were able to get within a mile of the entrance to this secluded El Dorado. Luckily someone in a 4×4 came to the rescue just as we started walking. So glad we made the trek.
A well-deserved Monkey LaLa.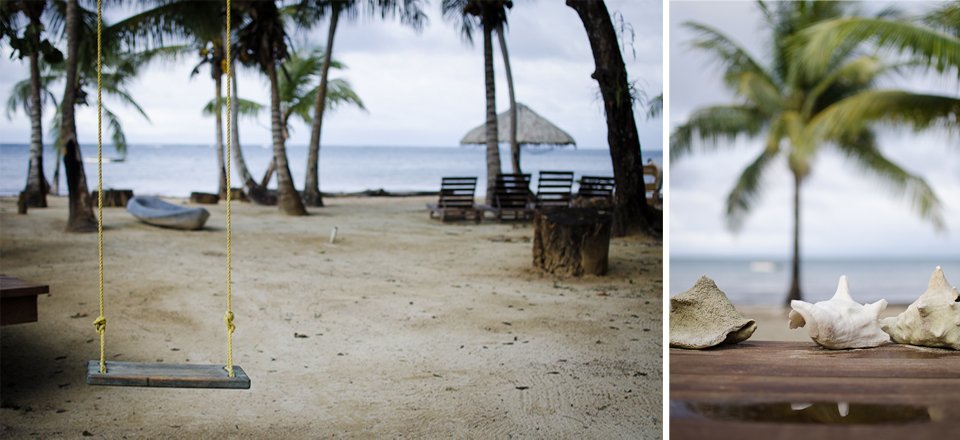 This is Valhalla. This is why I flew to Central America. It was like a beautiful peace factory at the end of a pier.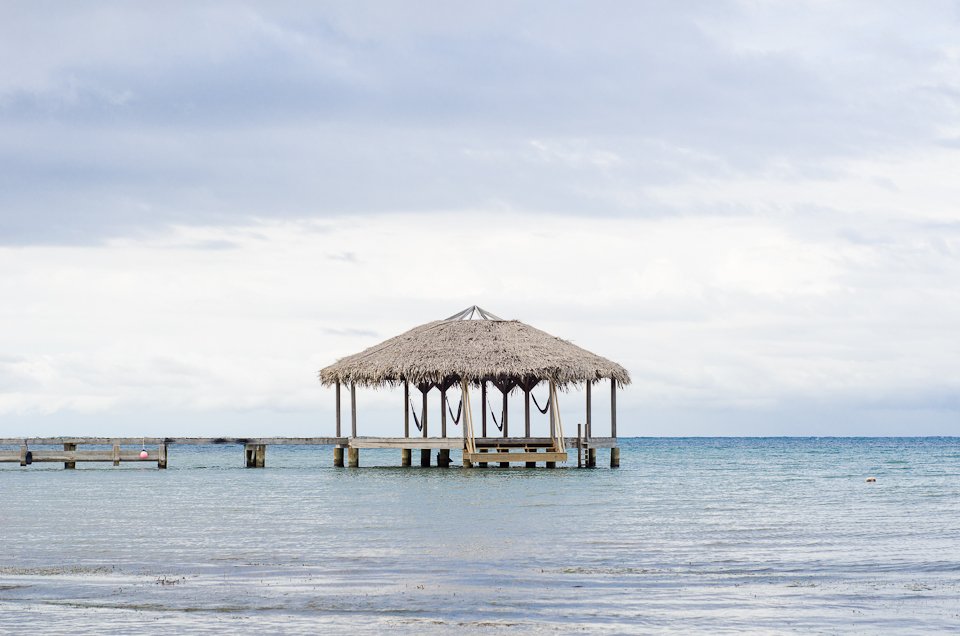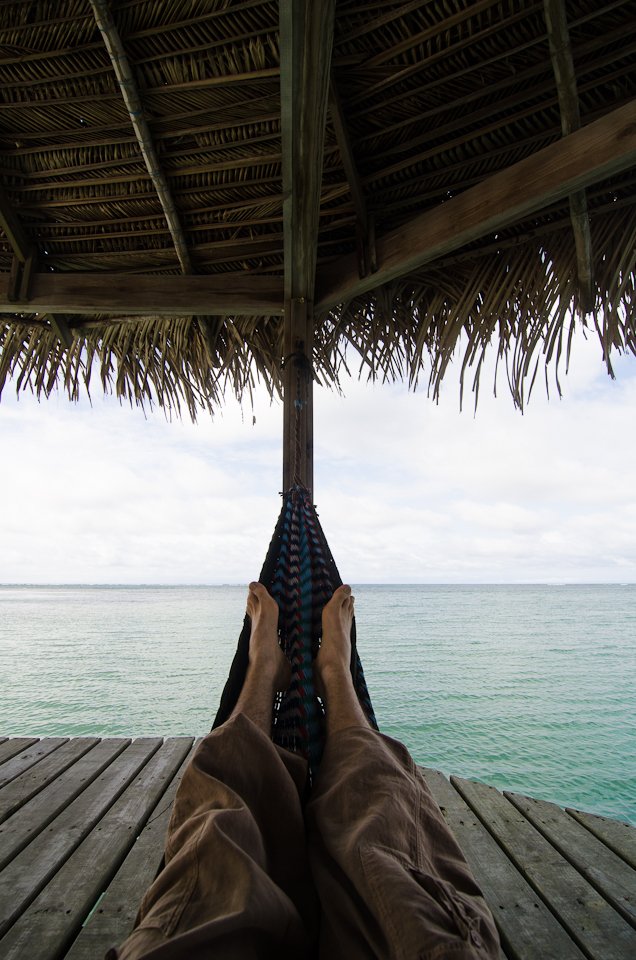 I wasn't the only one who was utterly content.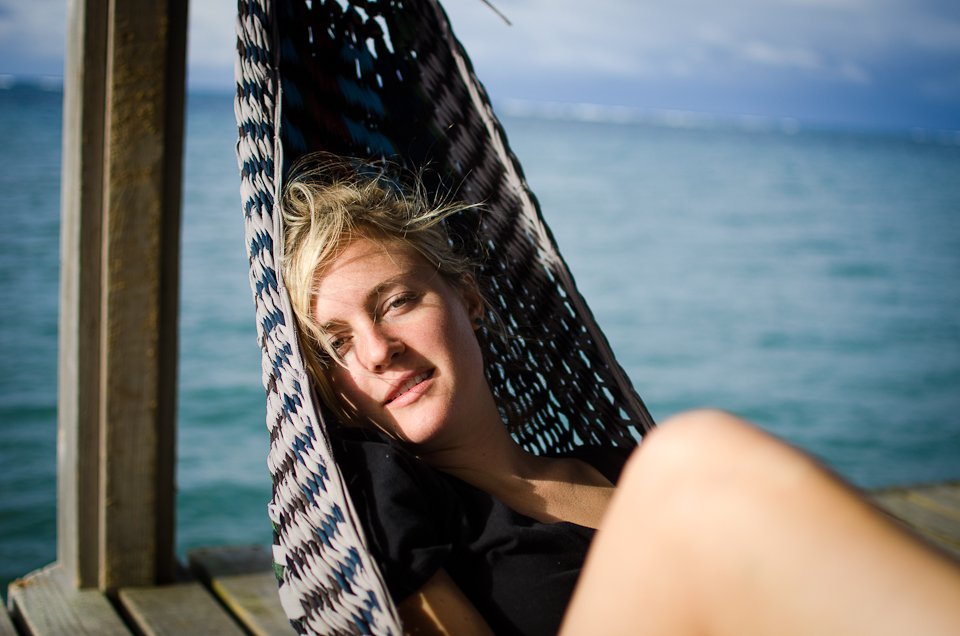 That brings us to the end of our Roatan, Honduras adventure. I would like to end with an off-hand snapshot of Nicole's eyes. As soon as I saw it, I thought of a travel ad. So here it is. Waiting for you Honduras Board of Tourism.

Inspired by my friend Tim King I will start breaking down my trip pricing for insight into how much trips like this cost and hopefully inspiring some of you to take action.
So here is the price break down. For a week of island living it cost $800 including airfare.
Plane ticket- $300
6 nights in hostel- $80
Transportation – $100
Drink – $100
Food – $160
Misc. – $40
Keep in mind that we spoiled ourselves a bit with the food. Alcohol is always expensive on an island but it is completely possible to eat on less than $10 a day. We were treating ourselves to a lot of delicious dinners. This trip could have easily been done on a budget of $600 and still lived comfortably.
If you like international travel here is a recent trip to Sweden.
By Sasha Juliard